Fall Quarter Update: CLAFI will resume holding events virtually for the Fall quarter. The full schedule of events for the quarter can be found below.
---
Kate Kennedy
Wolfson College, University of Oxford
Lecture:
Music's War Poets: The First World War Reflected in British Classical Music

Thursday, October 15, 1:00pm
Kate Kennedy is a Research Fellow in Life-Writing at Wolfson College, Oxford, and lectures in music and literature. She is the Associate Director of the Oxford Centre for Life-writing, which is an international hub for the discussion of biography, autobiography and the many issues surrounding the ways in which we approach the narratives of lives. She has previously held research fellowships in both disciplines at the University of Cambridge. She has published widely on music and literature of the First World War, and is the editor of The Silent Morning: Culture and the Armistice, 1918, and author of The Fateful Voyage. She is the editor of Literary Britten, and has recently co-edited with Dame Hermione Lee the critically acclaimed collection of essays, Lives of Houses. She is a regular broadcaster on the BBC, and her critical biography of war poet / composer Ivor Gurney will be published by Princeton University Press in May 2021.
---
Teofilo Ruiz
UCLA Professor Emeritus in History
Lecture:
The Witch Craze in Late Medieval and Early Modern Europe

Thursday, October 29, 7:30pm
Teofilo Ruiz has long been one of the most beloved teachers in the UCLA history department and received the University's Distinguished Teaching Award in 2008. In 2012 he received a National Humanities Medal from President Obama for "inspired teaching and writing." His many books include Spanish Society, 1348-1700; The Terror of History; and Crisis and Continuity: Land and Town in Late Medieval Castile.
---
Calvin Normore
UCLA Departments of Philosophy and Classics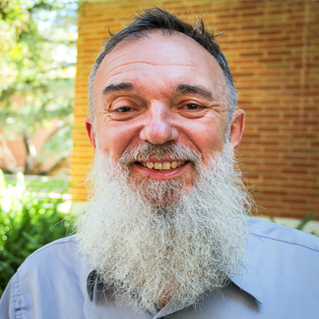 Lecture:
A (Very) Short History of Natural Rights

Thursday, November 12, 7:30pm
Calvin Normore, a professor in the UCLA Department of Philosophy, has written extensively on medieval and early modern philosophy. He is also an Honorary Professor at the University of Queensland in Brisbane, Australia, from where he will be joining us. Professor Normore has served as chair of UCLA's Philosophy Department and is a valued member of the CLAFI Faculty Steering Committee.