2020-2021 Update: CLAFI will continue to hold virtual events through Spring 2021. The full schedule of events for the Winter and Spring quarters can be found below.
---
Stephen Dickey
UCLA Department of English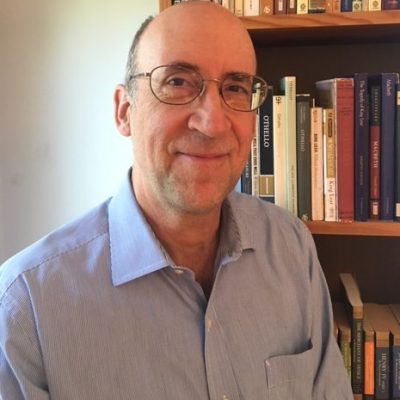 Lecture:
Deploying Shakespeare in the Civil War Era

Thursday, April 15, 7:30pm
Stephen Dickey is a Senior Lecturer in the UCLA English Department. He is one of the most popular of UCLA's very strong group of Shakespeare scholars and teachers. He has received numerous teaching awards, including in 1993 the Distinguished Teaching Award, the highest UCLA has to offer. He taught Shakespeare to high school teachers for fifteen years on the faculty of the Folger Teaching Shakespeare Institute, an NEH-supported program. Recent publications have been on Romeo and Juliet, the Henry IV plays, and the subject of his CLAFI lecture, American interest in Shakespeare during the Civil War period. He appeared on a panel at CLAFI's very first public event, a Lincoln celebration in 2009, the bicentennial of Lincoln's birth.

Lecture Zoom Link: https://ucla.zoom.us/j/96379535222
Seminar:
William Shakespeare, The Winter's Tale

Saturday, April 27, 10:30am – 12:30pm
Registration for the seminar with Stephen Dickey is free and open to the public. However, because capacity is limited, advance enrollment is necessary. Enrollment will be primarily on a first come, first served basis, though preference is given to UCLA students and faculty members. Participants will be expected to read assigned materials or view a movie in advance of the seminar and participate actively in the discussion. To enroll, please e-mail Professor Daniel Lowenstein at lowenstein@law.ucla.edu. The Zoom link for the seminar will be provided to enrolled participants.