Director: Daniel Hays Lowenstein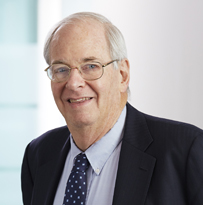 Overview
Biography
Daniel Lowenstein was the first American law professor to specialize in election law and established a leading reputation in that field. He authored the first twentieth century textbook in the field — Election Law: Cases and Materials (Carolina Academic Press, 1995), now in its fourth edition. As co-editor with Professor Rick Hasen he inaugurated the Election Law Journal, the leading journal in the field. Lowenstein and Hasen edited the first nine volumes. On January 29, 2010, leading scholars put on a festschrift celebrating Lowenstein's work in election law. On July 1, 2009, Lowenstein became Director of the new UCLA Center for the Liberal Arts and Free Institutions (CLAFI), intended to facilitate and promote study of the great works and achievements of western civilization. He continues to teach in the School of Law, where his most typical subjects have included Election Law, Statutory Interpretation & Legislative Process, American Political Theory, and Law & Literature. Lowenstein worked as a staff attorney at California Rural Legal Assistance for two and one-half years. While working for California's Secretary of State, Edmund G. Brown Jr. starting in 1971, he specialized in Election Law and was the main drafter of the Political Reform Act, an initiative statute that California voters approved in 1974, thereby creating a new Fair Political Practices Commission. Governor Brown appointed Lowenstein as first chairman of the Commission in 1975. Lowenstein has served on the national governing board of Common Cause and has been a board member and a vice president of Americans for Nonsmokers' Rights. He has also served as chairman of the Board of Directors of the award-winning theatre troupe Interact and regularly brings the company to the School of Law to perform plays with legal themes, such as Sophocles' Antigone, Ibsen's An Enemy of the People, and Wouk's The Caine Mutiny Court Martial. He is also a current board member of the Odyssey Theatre Ensemble. Professor Lowenstein's published research runs the gamut of Election Law subjects, including campaign finance, redistricting, voting rights, political parties, and initiatives. He has also published some literary criticism on works such as The Merchant of Venice and Bleak House.
Associate Director: Craig Yirush, Ph.D.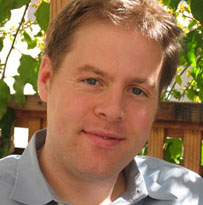 Overview
Biography
Craig Yirush is a historian of Anglo-American political and legal thought. His first book, Settlers, Liberty, and Empire (Cambridge, 2011) explored the colonial origins of American political theory with a focus on the role that arguments for dispossession played in the colonists' case for autonomy in the empire (and, ultimately, for independence).
He is currently working on a book, tentatively titled Chief Princes and Owners of All, on how indigenous people used law to resist settler colonialism in the Anglo-American world from contact to the early twentieth-century. Parts of this project have been publised in Law and History Review; Native Claims: Indigenous Law Against Empire; and Justice in a New World: Negotiating Legal Intelligibility in British, Iberian, and Indigenous America.
He is also the co-editor (with Jack Greene) of the three volume Exploring the Bounds of Liberty: Political Writings of Colonial British America from the Glorious Revolution to the American Revolution (Liberty Fund, 2018), which won an award for 'Outstanding Academic Title' from Choice magazine in 2019.
At UCLA, he offers lecture courses on the American colonies and the American Revolution, as well as graduate and undergraduate seminars on a variety of aspects of the early modern Atlantic world, from constitutionalism, to indigenous rights, to Loyalism, to the historiography of the American Revolution.
Steven Bilakovics, Ph.D.
Overview
Biography
Steven Bilakovics received his Ph.D. from the Department of Political Science at the University of Texas at Austin and taught at Yale University, the University of Pittsburgh, and Harvard University before coming to UCLA. He teaches courses on democracy, capitalism, American political thought, and the history of political thought. Bilakovics is the author of Democracy without Politics (Harvard University Press, 2012), which extends Tocqueville's analysis of democratic modernity to uncover the democratic sources of our political cynicism. His current work include a critique of the constitution, broadly understood, of market society, and an interpretation of the rhetoric (particularly after 9/11) wherein crisis is represented as an opportunity for civic and democratic renewal. His next book project, New World Lost: Exploring the American Dream, examines the narrative of imminent loss – the pessimistic, seemingly permanent view that the Dream is just on the verge of being lost or inverting to the American Nightmare of one-dimensional materialism, moralism, or individualism – that is inscribed in the very composition of the Dream itself.
Julian Fischer, Events Coordinator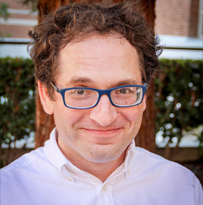 CLAFI Steering Committee
Michael Allen, UCLA Dept. of English
Sebastian Edwards, UCLA Anderson School of Management
Daniel Howe, UCLA Dept. of History
Gavin Lawrence, UCLA Dept. of Philosophy
Matthew Malkan, UCLA Dept. of Physics and Astronomy
Calvin Normore, UCLA Dept. of Philosophy
Joan Waugh, UCLA Dept. of History
William Zame, UCLA Dept. of Economics